Twiggy's $50M commitment to bushfire resilience is a part partnership with Conservation International (CI) …possibly upscaled to $500m with donations from elsewhere. CI has as its Vice Chair, Harrison Ford – source


US environmental charity under fire for close links with controversial companies, including Cargill, Chevron, Monsanto and Shell.
theecologist.org
One thing CI appears to do is provide corporates a green offsetting mechanism where the companies donate $ or create endowments in return for CI protecting/conserving the environment elsewhere. BHP have an alliance with CI as well:
BHP has renewed a funding partnership with Conservation International under which the ASX-listed miner has contributed $50 million in seven years. (source)

CI claim they have been able to protect 50M hectares globally thus far. Their latest glossy annual report can be found here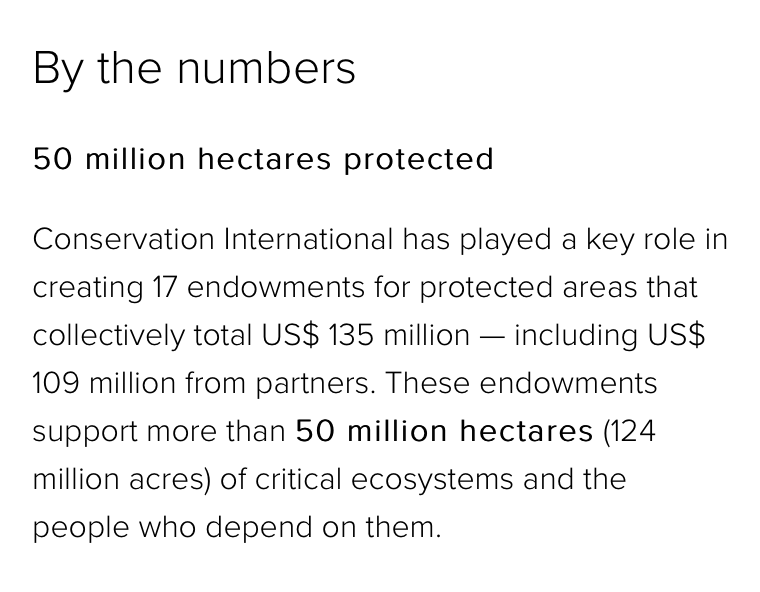 As far as I can tell Conservation International currently DO NOT undertake any projects in Australia. So the Twiggy/CI partnership could end up being the first.
I must say I don't know what to make of this partnership between Mindaroo and CI.
My preference would still be for national climate disaster fund (fossil fuel levy) as per the @TheAusInstitute
– Ends –
Related
In 2013, Andrew (Twiggy) Forrest was chosen to lead a review into Indigenous employment and training programs, which was to report to the Australian government.
A welfare card was recommended in a controversial review of Indigenous
employment by WA mining magnate Andrew "Twiggy" Forrest.
The card has faced criticism for targeting Indigenous people, and for its compulsory use by recipients of social security payments, even when they do not engage in behaviours like using illegal drugs or alcohol or gamble. (source)
______________________________________________________________

Claims that Twiggy Forrest has purposely manipulated a Pilbara community (source)
"All Wirlu-murra members who turned up to vote received a $400 Woolworths voucher, promoting claims in court by YAC's barrister that they were being "bribed" to vote in favour of the resolutions."